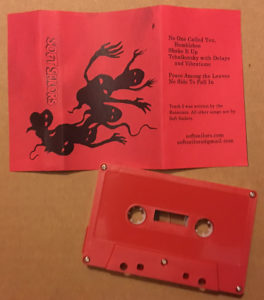 Side A:
1. No One Called You, Bumblebee
2. Shake It Up
3. Tchaikovsky with Delays and Reversals
Side B:
1. Peace Among The Leaves
2. No Side To Fall In (Raincoats cover)
"A five song cassette of rock n roll fun…It's a quick ride, and full of nice choices." – Cassette Gods
Only 150 copies are available. Free shipping is included to the US only; international orders please contact us here.
Be sure to include your shipping address with your order.